Travel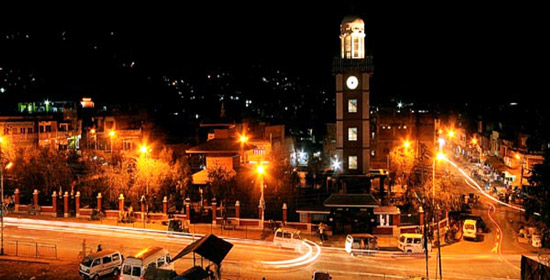 Dharan(धरान) is a major city in eastern Nepal, in the Sunsari district, located between the foot of the hills and the edge of the Terai. It serves as a trading post between the hilly region and the plains of Terai region. It was once the location of a British Gurkha recruitment center, which was opened in 1953. The recruitment center closed in the last decade, and the only remaining center is in the town of Pokhara, west of Kathmandu.
Known also by: B.P. Koirala Institute of Health Sciences( which is south-asia biggest government hospital ) Dharan is homeland of the Kiranti people (Limbu and Rai); however, other peoples like Newar, Brahman, Chetris, Tamang, etc., can be found here, making Dharan a multi-lingual community with different languages and various dialects spoken. However, Nepali is the official and common language. Because of the multi-racial structure, Dharan has been the meeting point of different cultures, with Hindu, Buddhist, Christian and Muslim groups all present.
History
Since 1584 AD till 1774 AD, Dharan-Bijaypur was the capital city of Morang Kingdom of Limbuwan. It was also effective capital of the entire Limbuwan region or ten Limbu Kingdoms which was also known as Pallo Kirant Pradesh. Before King Prithivi Narayan Shah's conquest over Bijaypur,the capital of Morang Kingdom of Limbuwan, the capital city of Kiranti pradesh (zone) was the base-land of the establishment.Dharan was known as Bijaypur until 1950s when the settlement grew on the southern portion of Bijaypur and took its own name as Dharan.
City, which is connected with the historical importance of Vijaypur started its development since 1985 BS. Then Prime minister Chandra Samsher established Chandra nagar (now purano bazaar) and primeminister Juddha Samsher established Juddha nagar (now naya bazaar). City abstracted its name after "Dharan" (nepali word) a rectangular hollow dug under the ground and a low platform upon it for sawing logs with a big saw; one person on the platform and other below it. And, after the establishment of Dharan city, logs used to be widely split uphere in "Dharan".It took its present shape when Vijaypur village panchayat and Ghopa village panchayat were merged into Dharan municipality in 2035 BS.
Tourism
Dharan is a town of having full potential in tourism development. It's a tourist center of the eastern part of the country as it is the gateway to the eastern hilly districts. It's a meeting point of mountainous region and the Terai plains. The geographical location, climate, religious shrines, places of tourist importance, and places of religious and historical values make Dharan an important destination of national and international tourists.
The Vijayapur hillock at the foot of which Dharan lies, many different temples and shrines of both religious and historical importance, rituals and fairs in those shrines, Bhedetar where it is cool all the year round, Charles Point (Bhedetar View) where the British Prince Charles had climbed, and Jatras and fairs growing in Dharan add to the tourist trade developing in Dharan.
Dharan is the gateway to beautiful tourist attractions of the eastern hills of the country: Dhankutta, Taplejung, Kumbhakarna Himal, Kanchenjunga, Makalu-Varun National Park, Arun Valley, Tinjure-Milke (Rhododendron Protection Area), Gupha Lake, Hyatrung Fall, and Sabha Pokhari. These too add to Dharan's importance as a tourist center.
Different castes, creeds, ethnic groups and their traditional cultures and life-styles too add to Dharan's importance as the tourist center. Lakhe naach and Gai jatra of Newar people, Dhan naach of Limbus, Chandi naach of Rai people, Selo of Tamangs, Rodighar of Gurungs, Baalan and Sangini of Brahmin and Chhetris are other attractions of Dharan.
Other tourism prospects include
Rafting in Kosi river, boat race from Chatara to Kosi Barrage.
Paragliding from Bhedetar.
Development of Panchakanya a Natural Park into a mini zoo.
Excavation of the ruins of the palaces of the Kirat Limbu kings at the head of the Panchakanya jungle.
Protection and development of biodiversities in Charkose forest.
Cable car at Dharan-Bishnupaduka-Baraha Kshetra.
Better management and popularization of Babadham fair.
Construction of an airport in Dharan.
Some measures taken by the Municipality of Dharan to promote tourism are:
Emphasis on the development infrastructures of the city.
Support to the development and management of Pindeshwar Babadham fair, Baraha Kshetra fair and
Bishnupaduka fair so as to promote religious tourism
Budhasubba Invitation Football Tournaments coordinated by the municipality every year.
Yearly publication of a brochure for the information and mass communication about Dharan.
Publication and distribution of post cards and photographs of Dharan and Bhedetar, which lies right above Dharan.
Holding Dharan festivals. example dharan mahotsav
Publication of wave pages that carry information about Dharan.
Dharan Clock Tower.
Development of the Saptarangi Park (Park of Seven Colours) and Panchakanya Natural Park.
Financial and other assistance to the development of a privately run Yalambar Park.
Specialities
Surrounded by hills at three directions, Charkose jhadi (Forest) at the south, flanked by two rivers to the
east and west (Seuti river and Shardhu river).
Temperate climate.
Great change of altitude at a short distance (305 m. to 700m. at a short distance of 4 km.)
Sloped terrain.
Mid-point between Hills and the Terai plains (Bhawar region), and a gateway to the hills.