Travel
Kanchenjunga Conservation Area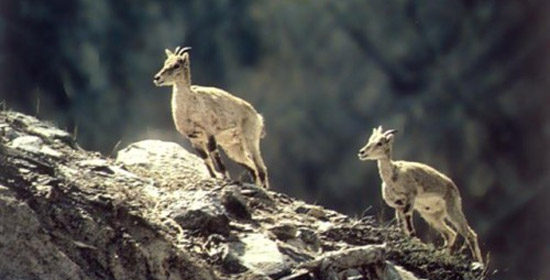 Introduction:
Kanchenjunga Conservation Area is named after after Mt. Kanchenjunga (8,586m) - second highest mountain in Nepal and the third highest in the world. Kanchenjunga was designated as a conservation area in March 1998. It covers an area of 2035 sq. km. in Taplejung district, lies in the northeast corner of Nepal.
Taplejung district is also renowned for high peaks (eleven peaks higher that 7,000 m) and glaciers. The conservation area with unique mountain ecosystems is envisioned as a tri-national peace park with Tibet Autonomous Region (TAR) of China to the north and Sikkim, India, in the east. Sikkim already has Khangchenzonga National Park adjoining KCA whereas the extension of Qomolungma Nature Reserve in TAR, to cover the land bordering KCA, is in progress.
In April 1997, His Majesty's Government of Nepal declared Kanchenjunga region as a Gift to the Earth as part of WWF's Living Planet Campaign 2000.
How to get there:
Kathmandu - Suketar by air, Illam - Phidim - Taplejung Bazar by bus.
Heritage Significance:
The Kangchenjunga Conservation Area (KCA) in the eastern Himalaya comprises some of the most stunning scenery in allof Nepal. Not only does this region host the third highest peak in the world (Mt. Kangchenjunga), but it is also a global hotspot for plant biodiversity.
Botanist have identified twenty-three species of rhododendrons growing in the area. In this eastern Himalayan setting, glacial streams cut through high ridges creating remote and steep valleys where traditional farming practices are a way of life.
Tuked within these hidden valleys, one can encounter rich forests that support more than 250 species of birds and endangered wildlife. A few days of walking will lead you to high-elevation pastures where yaks graze languidly and colorful alpne flowers bloom. Throughout the KCA, you will encounter a medley of ethnicities that continue to practice traditional subsistence lifestyles, their cultural and religiouu spractices adding to the area's ricjh cultural heritage.
Vegetation:
Subtropical Evergreen Forest: 800-1200m Evergreen tree species characterized by Schima wallichii, Engelhardtia spicata and Castanopsis indica. However, much of the original forests have been converted to agriculture land. Lower Temperate Forest: 1200-2500m. Also known as Lower Temperate Mixed Broadleaf Forest. Home to broadlef deciduous trees repreented by Quercus, Castanopsis, Rhododenron arboreum and some members of the laurel family.
Trees shed their leaves in the spring as a result of drought stress. Upper Temperate Forest: 2500-3500m. Also called Upper Temperate Mixed Forest or Temeperate Cloud Forest. Floristic influences from both lower and higher zones. Here, deciduous oaks, maples, laurels and briches intersperse with evergreen firs, magnolias, junipers and rhododendrons. Most trees are deciduous. Trees are covered in mossses and epiphytic plants due to high moister content in this zone.
Daphe bholua( locally known as lokta) is harvested from these forests. Sub-alpine Zone: 3500-3900m. Mostly evergreen conifersinterspersed with few cold-hardy deciduos species. South-facing slopes are usually tree-less or contain pure stands of stuned rhododendrons. North-facing slopes have juniper, fir, willow, birch and rhododendrons. In Ghunsa valley, look out for extensive stands of the spectacular Himalayan larches (larix griffithiana) taht turn the hillsides a golden-yellow in the fall.
Alpine Zone: 3900-4600m. Woody vegetation in thsi zone of moist alpine scrub consists of stuned junipers, roses and rhododendron, gentian and saxifrange abound. Hardy alpine grasses include Carex, Juncus and Poa. Look out for herds of blue sheep foraging on hillsides above treeline. Perhaps, you may see signs of snow leopard that preys on these sheep.
Source: Department of National Parks and Wildlife Conservation